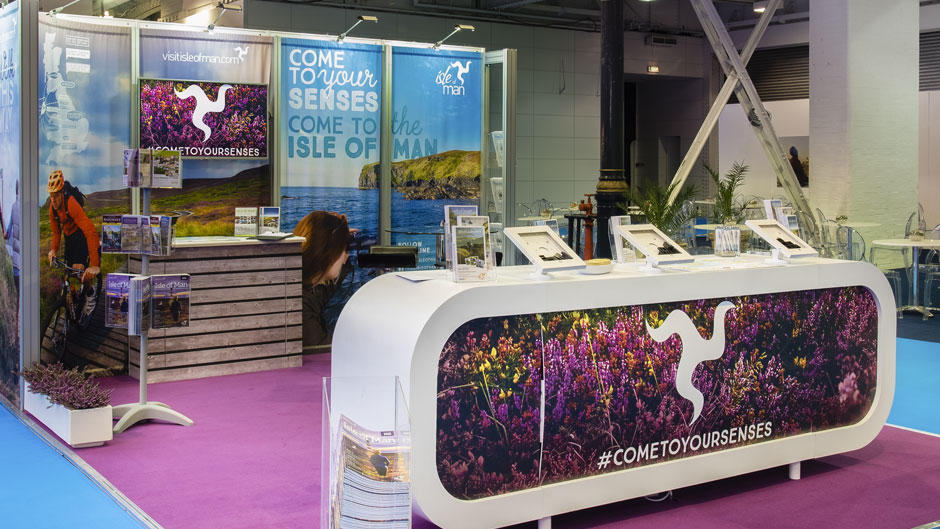 Exhibiting is a tough environment. Designing and creating your exhibition stand is only part of the process. Without exhibition graphics your stand is just a shell.
You've invested time and money in your brand and corporate identity. Now is the time to make it work hard for you.
Your exhibition graphics need to be considered at the same time as the exhibition stand design. Don't leave it as an after-thought. Your exhibition graphics are an integral part of your show objectives, marketing strategy, key exhibition message and exhibition stand design.
Visitor communication with you starts 20 feet from your exhibition stand. Visitors look at the stand, your stand staff and your exhibition graphics to help them decide to stop or keep on walking. Graphics are a crucial part of this process.
GForce understands the importance of designing your exhibition graphics at the same time as your stand. Our graphic designers specialise in designing and producing graphics for exhibition stands and portable displays. Our project management experience means we understand the complexities of pulling together all elements of your exhibition stand on time and to budget.
For more information or to discuss your exhibition stand graphics call GForce now on 01624 665770 or email us here.
Make it easy for visitors to find you and to understand your message.
Position your branding high for visibility
Think about the use of colour
Use images that attract visitors
Create visibility for key messages by placing them above head height
Keep copy to a minimum – who can read it at 20 feet?
Use case studies or benefit led copy to hold the visitor's attention while you finish talking to a previous visitor