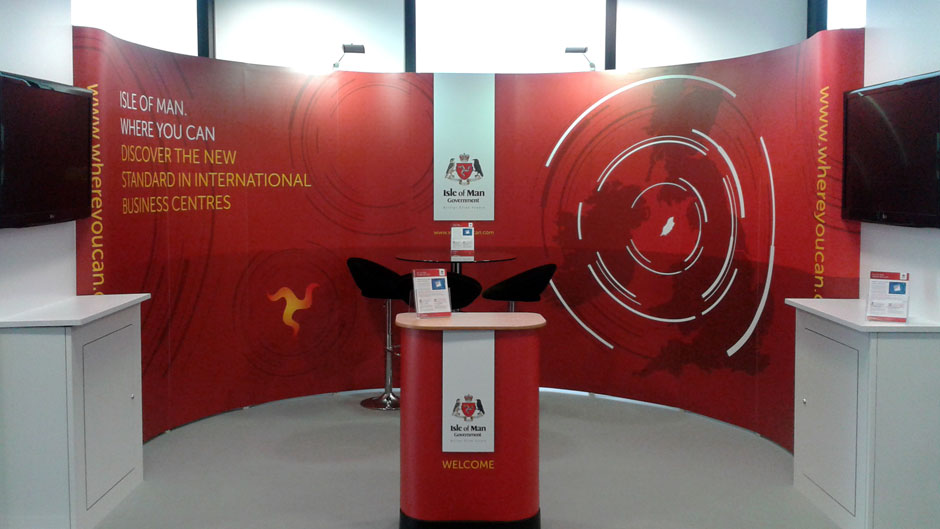 Choosing whether you buy your exhibition stand or rent it is an important decision and needs to be based on your exhibition programme and overall marketing strategy.
GForce has considerable knowledge and experience of advising exhibitors on the best solution for their needs. Read our case studies to see how the interplay of consultancy, project management, design, specification and supply brought together the best solution for each featured client.
We have in rental stock a range of portable displays, pop-up displays and modular stand components.
Renting an exhibition stand is often the right decision when:
You have two exhibitions at the same time but only one exhibition stand.
Renting an exhibition stand or portable display stand is a perfect solution
Your budget won't stretch to buying an exhibition stand but you don't want to compromise on design or impact – an exhibition stand rental provides the perfect cost-effective solution
You have a one-off event or you want to try exhibiting but you don't want to commit to the purchase of an exhibition stand or portable display system – renting a modular exhibition stand is the cost-effective solution
You're exhibiting internationally – a rental exhibition stand from GForce and installed by one of our global service partners makes international exhibiting easy, trouble-free and cost-effective
To find out more or to discuss your modular exhibition stand rental or portable display rental requirements call GForce now on 01624 665770 or email us.
"As exhibitors at the Southern and Royal Agricultural Shows, we wanted a professional display system to showcase our property details – but would realistically only use it for 4 days in the year due to our online status. We were reluctant to purchase on this basis but found out we could hire exactly what we needed locally for a very reasonable daily rate. Delivery was free and Greg took the time to demonstrate how quickly and easily the assembly process was, he even visited us at the shows to make sure everything was set up correctly. After the events he called to collect – saving us precious time.
Needless to say we have next years' dates booked in advance and look forward to seeing which display Greg has lined up for us this time."
Richard & Lisa Quayle, Quayles Online Estate Agency
Benefits of renting your exhibition stand or portable display:
Budget control
Availability of rental stock enables you to attend last minute events, additional events or simultaneous events
Choice of display systems allows you to mix and match your stand depending on your needs
Enlarge your existing exhibition stand with an additional rental display when your space requirements are bigger